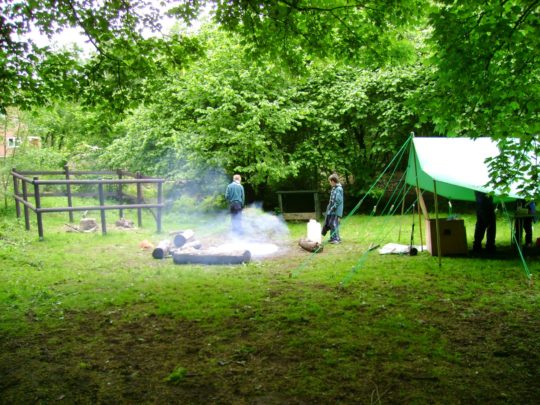 Camping is available each weekend (Friday evening – Sunday) throughout the year and on weekdays during school holidays.  Camping is charged on a per-person using the site (one fee per 24 hours), with reductions for greenfield camping and Sevenoaks District users.
At the time of writing, the booking deposit is 25% or £50, is the greater. If the full fee will be less than £50 then the full fee should be paid. Please see the booking form on the campsite page for full details and pricing.
DO NOT USE THIS FORM FOR HALL BOOKING ENQUIRIES use the Hall Hire one instead.