The sun shined down on us on Sunday. This year's St George's Day went really well this year.
Lots of you took photos and sent them in (thank you!) – plus there is a link to the Newslink photographer's photos right at the bottom of the post. Scroll down for a great photo of Akela too!
It was particularly good to see Richard back and looking so good.  Here is a nice photo of him with the 9th Sevenoaks and their award.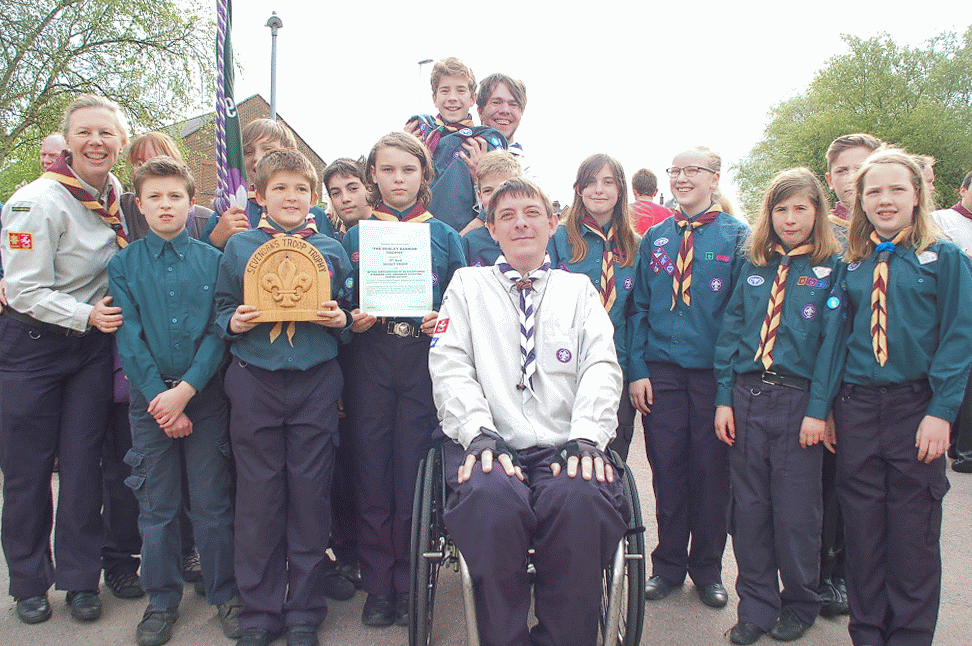 There are lots of great photos taken by the Newlink reporters here