We are very pleased to announce that Jo has been awarded a British Empire Medal in the Jubilee honours list for all the work she did for young people during the pandemic.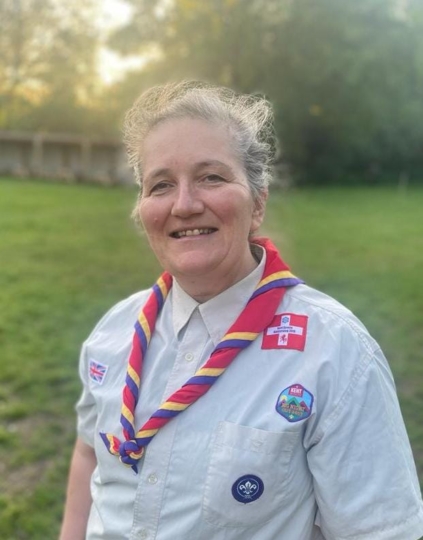 Well done Jo!
I would like to thank all for your support. Without all who volunteer your support and your enthusiasm, Scouting would not happen at the 4th, Seal or in Sevenoaks.

In my youth I was a Guide achieving my Queens Guide award, then a Venture Scout. The adults that supported me, of which there were many, inspired me to be the person I am today.

Scouting has had a profound impact on my entire life and all I wish for is that we all are able to have the same impact on the young people we care for and of course I hope, to ensure all of us adults have lots of fun as well, as find reward for yourselves along the way as I certainly have.

Jo Brookbank
In addition to being the Groups Scout Leader at 4th Sevenoaks (St John's) Scout Group, Jo is Joint District Commissioner for Sevenoaks District Scouts.