Swift troop went searching for chips on Friday.
On a beautiful May evening, 35 of us went for a stroll across the fields and woods to the West of Sevenoaks with the promise of deep fried potatoes as a prize. Groups started from different locations and converged on Tom Bells Chip shop in Station Parade.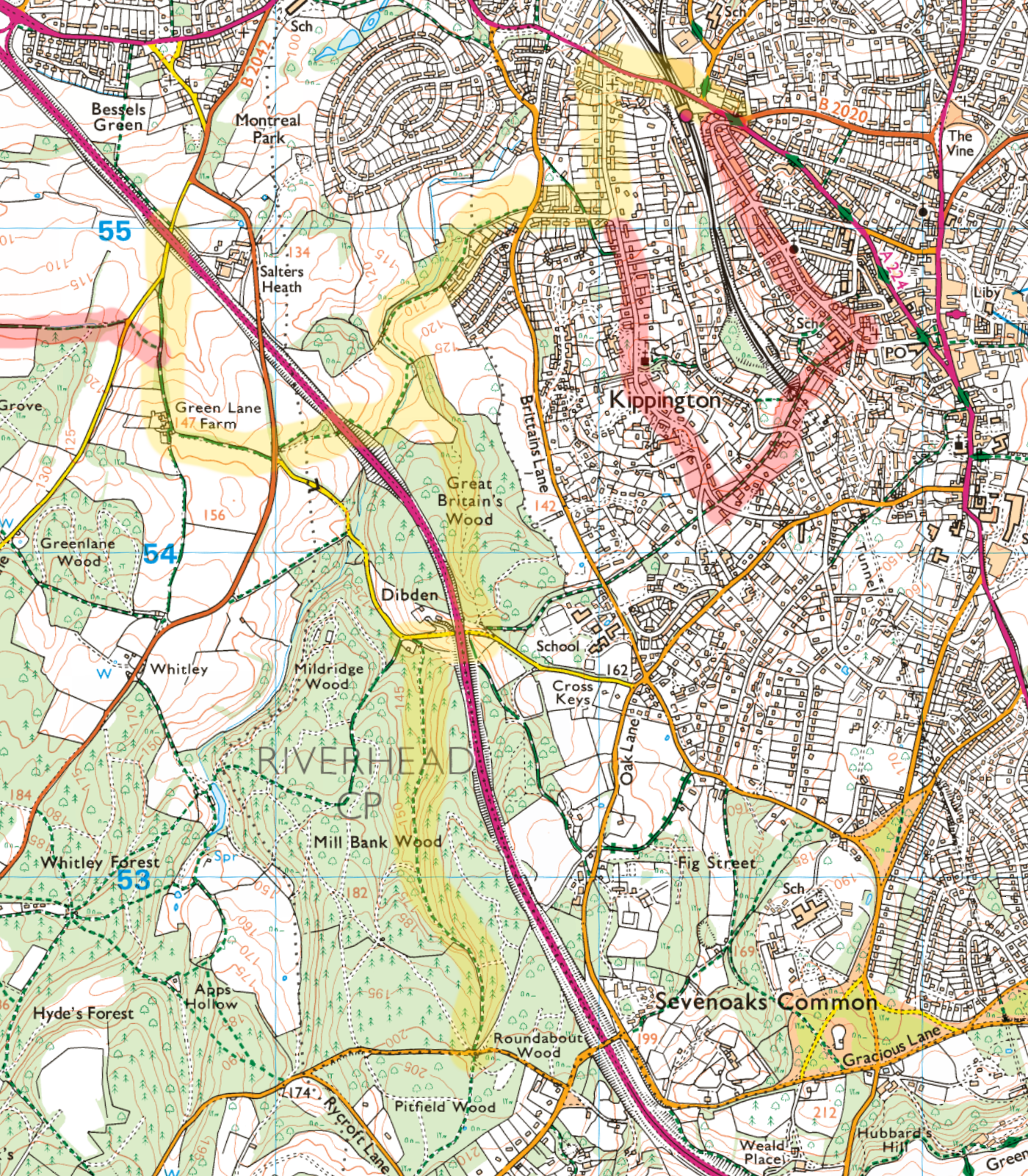 Most of the scouts took a turn navigating, and all arrived with enough time to queue up for their prize. A couple of the groups were so quick they even added on a bonus loop!